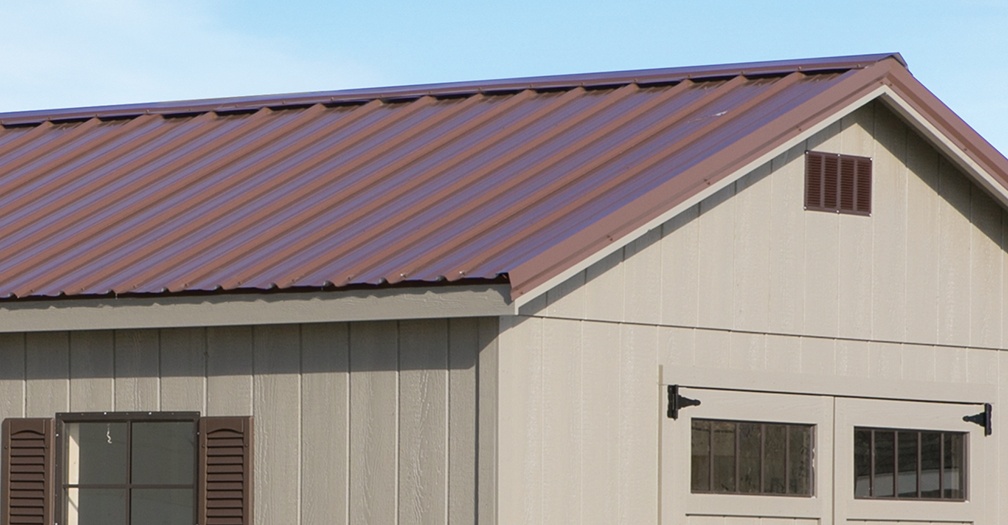 Engineered and manufactured to provide superior performance and protection, Long Creek Steel's Tuff Rib option is an economical, structural, light gauge through-fastener roof and wall panel that is an excellent choice for commercial, industrial and agricultural applications.
Tuff Rib features a time-tested 36″ wide profile with 3/4″ high trapezoidal ribs, 9″ on center with two minor ribs between the major ribs. Plus, it's manufactured with high tensile steel to allow for greater load capacity. Their high-performance roofing is available in a variety of paneling and color options, and trim and accessory packages are available in the same gauge and colors as the panels.
Protect your valuable lawn equipment, seasonal decorations or garage tools with a strong and dependable metal roof.